Every year it seems I do the same dance.
As part of my routine to tuck away my summer vehicles for the winter months (I have an old sports car and two motorcycles), I add fuel stabilizer to the fuel system (for more on this, see Do These 5 Things Before Storing Your Vehicle For The Winter). The most common fuel stabilizer seems to be STA-BIL; and this is what I use.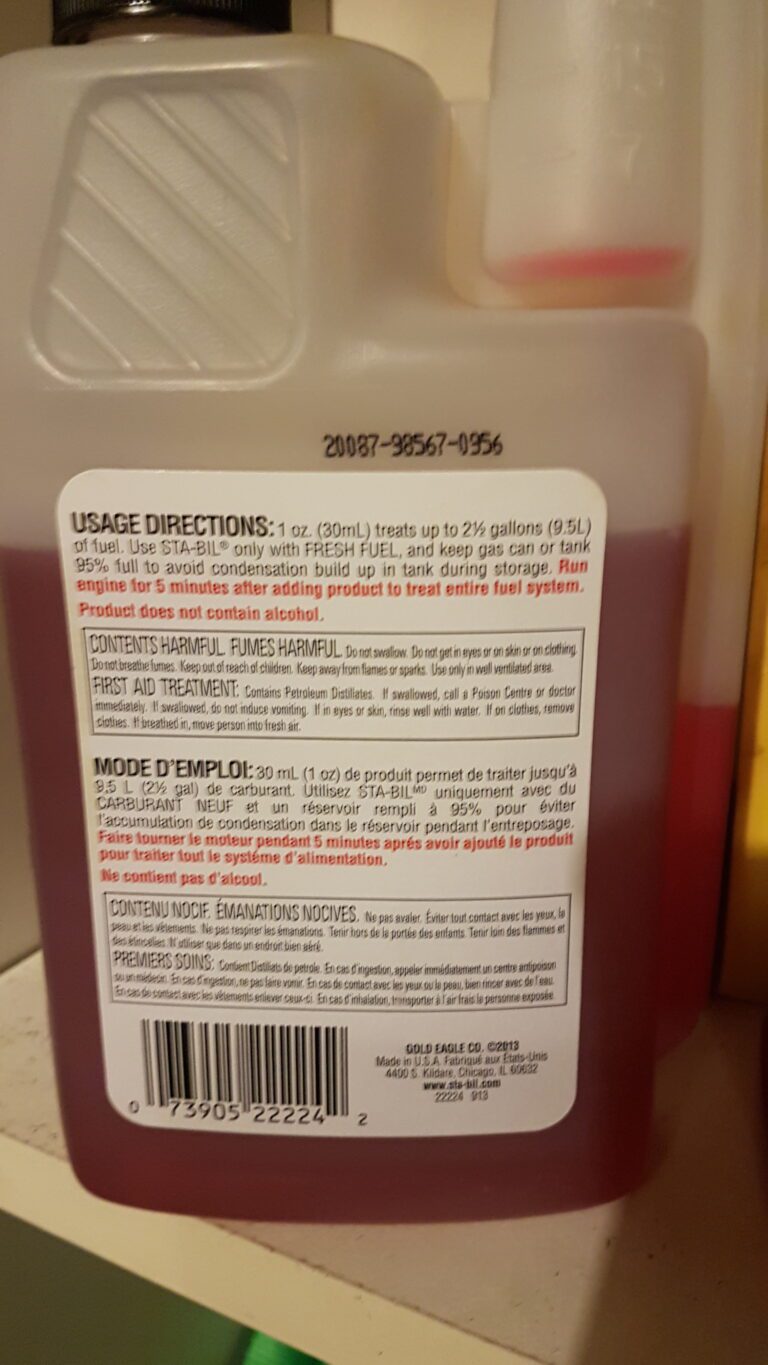 The directions on the STA-BIL bottle say 30mL treats 9.5L of fuel. And, every year, I go through the same, mental calisthenics to, first, try to remember the capacity of the fuel tank for the particular vehicle I am adding fuel to (is that with or without the reserve?), and then do the math to figure out how much STA-BIL to add. OK, so it's not rocket science; but it adds complexity to what should be a straightforward task.
Is it me? Am I the only one who goes through this on an annual basis?
This year I got smart and, after figuring out how much STA-BIL to add, I carefully wrote this critical number in a notebook for future reference. Then, I promptly lost the notebook. D'oh!
To a lesser extent, the same thing happens when I change out the summer wheels on our family car for winters and have to re-torque the wheel bolts when the winters go on. Anyone know what the torque spec is for wheel bolts on their vehicle?
I don't know what mine are. I mean, I did back in November when I changed over the wheels; but, the grey matter is the first thing to go, evidently; and I can't for the life of me remember what I torqued those bolts to. I certainly won't remember when I need to change back to the summers next year. I suppose I could have written it down in a notebook (see above).
It's scenarios like these that inspired us to build a Notes feature into MyRide901: At any point in time (like when you've figured out how much STA-BIL to add to your vehicle), you can add a note to your Vehicle Profile. While you're at it, you might want to add the fuel capacity (or take a photo of the section of the manual with the tank specification and add that instead). It works pretty well in the prototype; and I can't wait to start using the real thing.
Meantime, if anyone from STA-BIL is out there reading this, here's an idea: How about an online widget that does the ratio calculation—just enter the fuel tank capacity (OK, we would still need to look it up), click Submit, and instantly see how much STA-BIL to add. Saaaayyyy… maybe that's a feature to build into MyRide901…
MyRide901 is a mobile app that captures and manages vehicle maintenance notes, images, and documentation as Service Events on a timeline that vehicle owners can share with others.
Register now to be one of the first to get the app that makes tracking and sharing vehicle maintenance history a snap: